Welcome to the PvMvT Wiki!
Edit
The Power vs Magic vs Tech wiki is dedicated to all things PvMvT. Here you will find general information on the various creatures, worlds, and player profiles that make the game we love what it is as well as a community of dedicated players. Anyone can jump in and add to existing canon material or create their own pages with easy-to-use preloads that automatically format and categorize pages.
Our canon section is still growing, and we want to collect information about all the players, creatures, powers, magics, technologies and more that have been written by Roflmoo and all the PvMvT players. This section is everything you'd expect from a traditional wiki, with encyclopedic articles and citations about the game.
Because so much of this wiki is author focused, feel free to add to the site where ever you feel it is lacking. We want to help you find material from the collection number of individual stories so that you can become more emerged in your own personal campaign, as well as the campaigns of others. Although this wiki is going to be open and author friendly, we ask that you not make mechanical changes to the work of others without their permission.
Describe your topic
Edit
This wiki is meant to help anyone who would like to access information about PvMvT 
Latest activity
Edit
Photos and videos are a great way to add visuals to your wiki. Find videos about your topic by exploring Wikia's Video Library.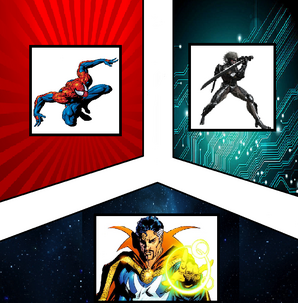 Community content is available under
CC-BY-SA
unless otherwise noted.